Corporate News & Activities
Prospect allots B5bn for new warehouse, factory space
20 July 2022
Factory and warehouse developer Prospect Development Co plans to invest 5 billion baht during 2022-24 to develop 480,000 square metres of new space in Bang Phli, Bang Pakong and Wang Noi to capitalise on strong demand from e-commerce businesses.
Managing director Rachanee Mahatdetkul said e-commerce business in Thailand had grown significantly, rising from 2.76 trillion baht in value in 2017 to 4 trillion last year, driven by a greater public acceptance of online purchases.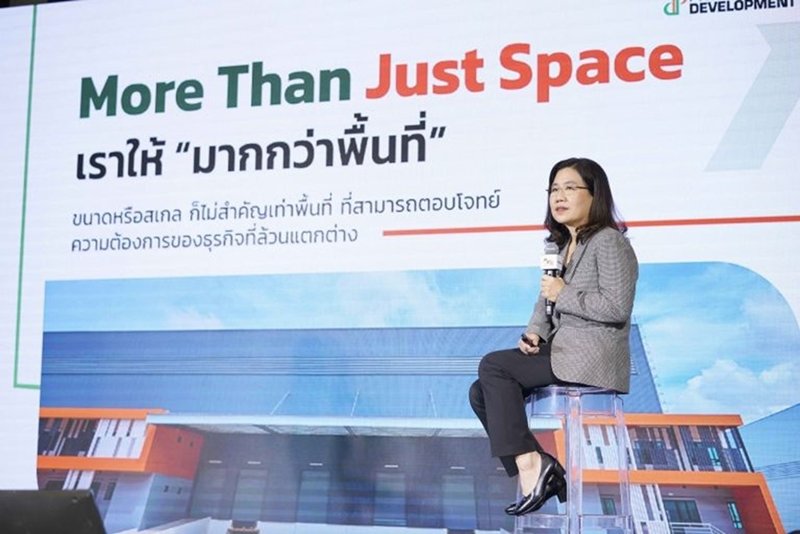 "E-commerce growth boosted average warehouse occupancy to 85%," she said.
"Warehouse demand was strong in Greater Bangkok and eastern provinces with a growth of 3.5% per year on average due to the potential of the locations."
Other business sectors recording growth are logistics, food and beverages, food processing and design and packaging which drove demand for both rental factories and warehouses.
Another key driver of demand for rental factories was growing investment value via the Board of Investment, which rose from 405 billion baht in 2020 to 643 billion last year, representing a gain of 59%, said Ms Rachanee.
Of the 5-billion-baht investment to expand new warehouse and factory rental space over the next three years, the main source of funding, accounting for 60-70%, would be from the sale of the company's assets into Prospect Logistics and Industrial Leasehold Real Estate Investment Trust.
Prospect plans to sell assets with a total leasable area of 70,000 sq m at BFTZ 2 on Theparak Road and BFTZ 3 on Bang Na-Trat KM19, valued at 1.8 billion baht, to the real estate investment trust (REIT) by the end of the year.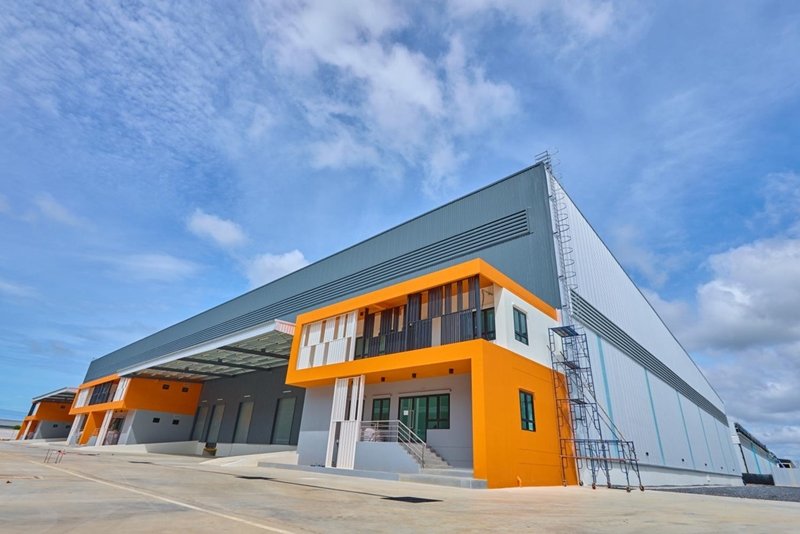 "We aim to have a total leasable area under management of 1 million sq m within three years," she said.
"We will sell our assets to the REIT, while the remaining 30-40% of funding will be sourced from a bank loan."
Founded in 2010, Prospect has 520,000 sq m of leasable space under its management in total at six projects located at Bang Na-Trat KM23 and KM19, Theparak Road, Bang Pakong in Chachoengsao and Wang Noi in Ayudhya.
With an occupancy of 90% and average rent of 170-175 baht per sq m per month, the space comprises 220,000 sq m owned by the REIT and 300,000 sq m owned by the company.
By the end of 2022, the company expects to have 700 million baht in revenue which will be mainly from rent and service fees, excluding income from asset sales to the REIT.
Last year it recorded 430 million baht, up from 345 million in 2010.
Source: Bangkok Post, Published: 8 JUL 2022
https://www.bangkokpost.com/business/2341912/prospect-allots-b5bn-for-new-warehouse-factory-space
กลับหน้ารวมบทความ